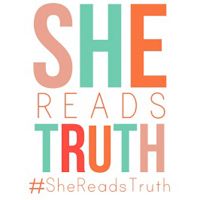 We want to quickly share with you this devotional community:
#SheReadsTruth
. These devotionals are specifically for women and are really encouraging and convicting. It's another great place to connect with Christian women and share with each other what God's been revealing to you. We encourage you to
read these devotionals
through the YouVersion Bible App, through their email subscription, or on their blog. This is truly a great way to dig deep into the Word. SheReadsTruth just started a devotional of
1 Peter
which will be followed by 2 Peter later in June. We're excited to learn more about God and hope you join us!
Do you have a favorite devotional?